old school kitchen and bar. Jackson Hole, WY
The bird is owned and operated by two high school friends with a passion for food, drink, and all the outdoor pursuits that define Jackson Hole and the surrounding landscape. 
Employing a group of like minded friends since 2010, the bird is a spot that's a little off the beaten path, a little hard to find, but a place where the locals come to kick back after a day spent out in the mountains.



The bird is a laid back spot with a staff of humans who truly give a damn about you having a good time.  We serve fresh bar food and strong drinks.  We pride ourselves on being a local's pub, a spot where you can't reserve a table on our deck, you just need to be here.  We've got a strong personality; we're not shy about that. If you're interested in robotic service and syncopated plate drops, we're probably not for you. We won't be scraping your crumbs between courses, but we'll throw you a towel if you spill your drink. Then we'll give you a new one on the house. If you want delicious food, stiff beverages, interesting (sometimes crude) banter, and a place to rub elbows with true locals, then the bird is your spot.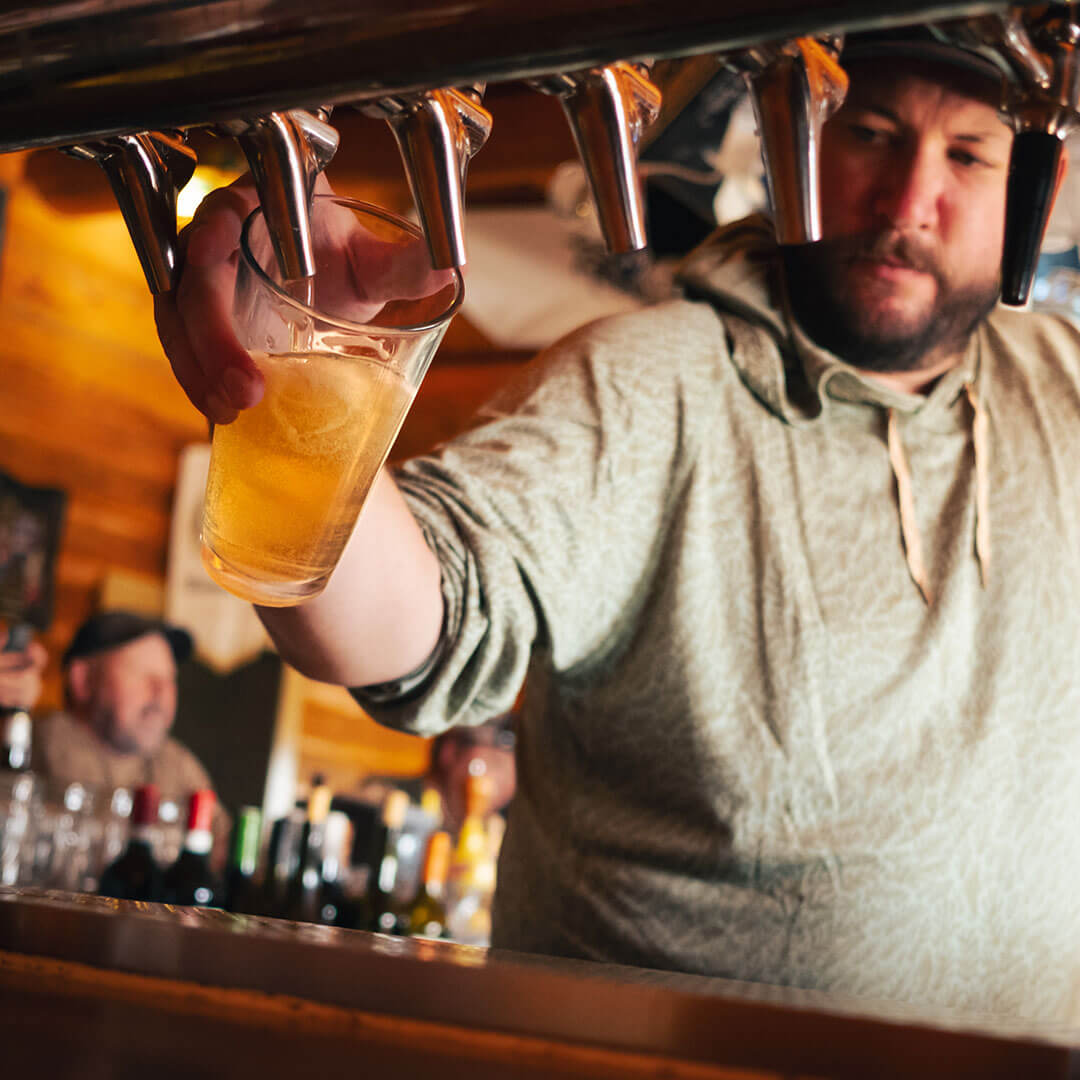 See Our Breathtaking view Live
Our live deck cam: Where the view is so stunning, even the mountains take selfies!
Join our flock for mouthwatering food, mountain views, and a taste of Teton Valley life. Follow us for daily bites of deliciousness and behind-the-scenes fun. Tag your own adventures and let's share the love of food, friends, and the great outdoors!
4125 US-89 #6, Jackson, WY 83001